The Skeleton Key by Justine Manzano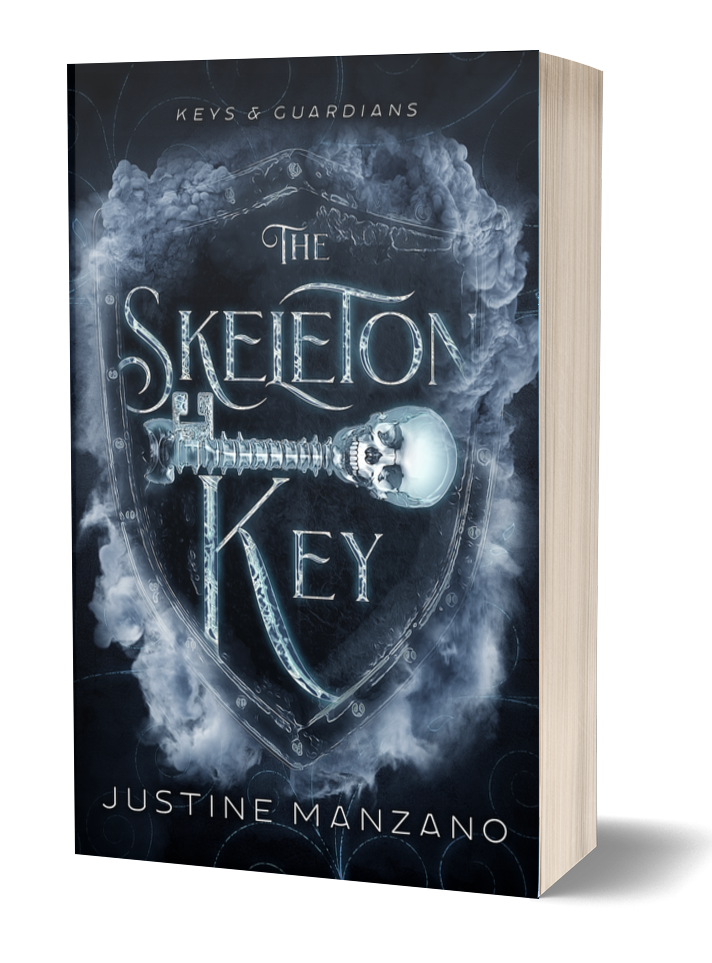 Kyp Franklin can't move on. One year after his mother officially declared war against him, Kyp is still struggling to find his feet as the Order of the Key's new leader. He's far too concerned about tracking her down before she causes even more damage than she already has. In fact, that's all he's been doing. Until one day, after a particularly reckless mission, he returns to find a surprising visitor on his doorstep…
Jacklyn Madison can't move on. One year after she left the Order, she has a new team, and a new mission. She's determined to close all the interdimensional rifts between our world and the Dusk, before more people die trying to stop the creatures that pass through them. But a vision she had while on the edge of death leads her to the one place she never intended to return …
Forced to work together, Jacklyn, Kyp, and their respective teams uncover Lavinia's next plan: an alarming mix of magic and science the likes of which has never been seen before. Jacklyn and Kyp must learn to work together again and confront the demons of their past if they're going to stop Lavinia and those assisting her before their larger plan is put into action–a plan that
could bring the monsters of the Dusk to our world…forever.
The Order of the Key by Justine Manzano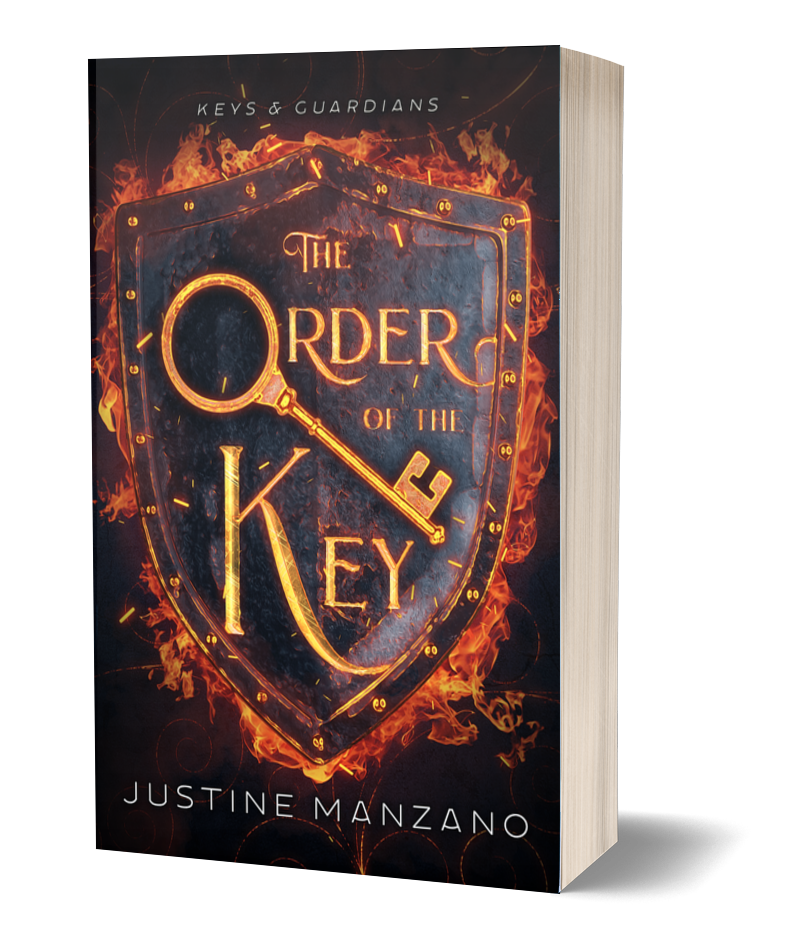 Jacklyn Madison never expected to be attacked by a beast on an evening snack run. Add a rescue mission enacted by a trained regiment of teenaged warriors, and her night officially becomes just like a scene from one of her beloved comic books. Turns out, her parents were once members of the Order of the Key, gifted humans that protect humanity from creatures spilling through inter-dimensional rifts. Unable to control her newfound abilities, Jacklyn and her family rejoin the Order.
After an attack on their headquarters leaves Jacklyn questioning their leadership, Kyp—the boy who led her initial rescue—reveals a darker secret. The Order's leader may be corrupt, and Jacklyn's questions could put her family in danger. Drawn into the search for proof, Jacklyn must use her guts and magical brawn to protect her family, her friends, and herself from the monsters spilling from rifts, and those hiding within the Order.
Bloodflower by K. J. Harrowick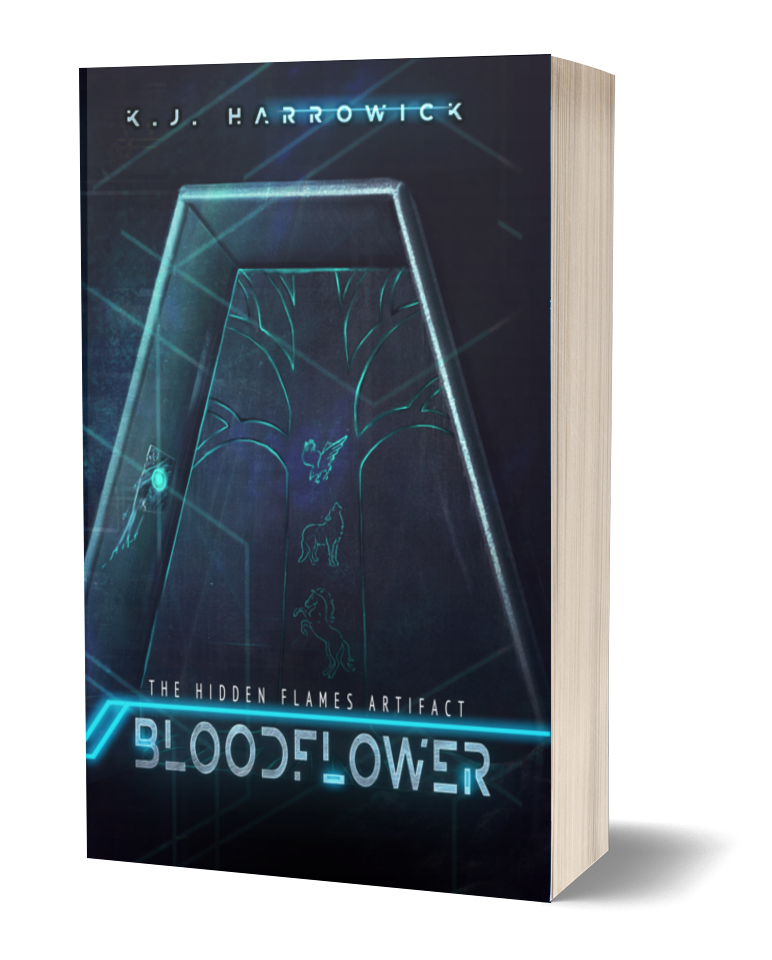 Born into a world of futuristic technology, ecologist Jàden Ravenscraft wields starship fuel like magic but she's losing control of her power. Marked as a dangerous weapon, she's trapped in hypersleep for 4000 years and wakes in the backwoods of a terraformed moon. Now she's determined to find her reincarnated lover and escape back to the stars before her captor discovers she's no longer asleep.
Because one life is not the end.
The man she loves has lived more than twenty lives without her, and Jàden's alone in a world of swords and sorcery. When exiled prison guard Captain Jon Ayers shields her from an attack, Jàden seizes the chance for safety and human connection. Using her magic, she ties her energy to Jon, forging a bond to keep him close to her side. But Jon is hunted by mercenaries for the pendant he carries, a key to the gateway between worlds, and their bond stirs a desire neither can ignore.
When the jackass who trapped her in the future ambushes them at sea, Jàden will be faced with the hardest choice of her life between Jon and her reincarnated ex. Saving one lover will destroy the other, and the wrong choice will land her in chains she can never escape.
Never Say Never by Justine Manzano
After she walks in on her mom doing the horizontal mambo with a man that's decidedly not her dad, Brynn Stark swears off love. One of her friends–Val–is determined to change her mind, no matter the consequences. Prickly and cynical, Brynn tries to avoid Val's attempts at setting her up, until Val reveals her true identity–Aphrodite, goddess of love, who promises to show Brynn why she shouldn't lose faith.
Brynn's job, school, and the various love connections Val tries to make keep her busy enough, but in her spare time, she struggles to navigate her own role in her parents' divorce. With her other best friend recovering from a breakup of her own, and Val dead set on playing matchmaker, Brynn's forced to rely on the fourth member of their friend group, Adam, for moral support. Adam, Val's boyfriend.
Realizing she's beginning to fall for Adam, Brynn throws herself full-force into dating Val's picks, hoping one can lure her away from the bad situation she's hurtling towards, but even when she finds one with a spark, she can't stop thinking about Adam. Brynn's forced to decide if she'll choose her goddess-given fate, or risk it all for the wrong-but-right guy. One thing's for sure. Love sucks. And it's all about to blow up in their faces.
Between Starfalls by S. Kaeth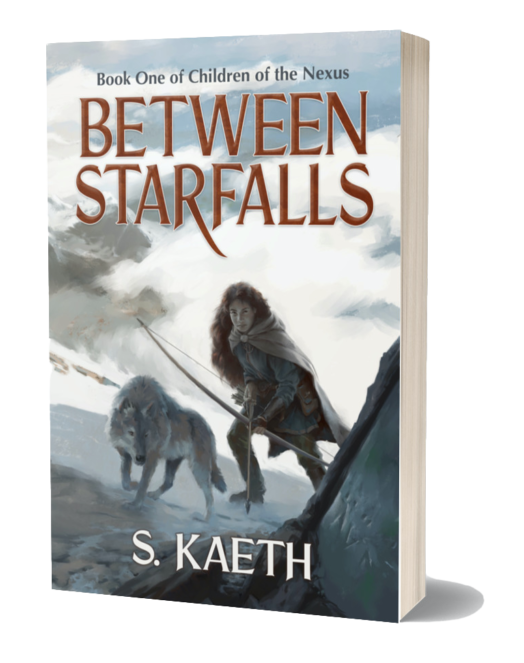 Never leave the path.
It's sacred law, punishable by exile.

When her son goes missing in the perilous mountains, Kaemada defies the law to search for him. She enlists the help of her hero brother and two friends: a priestess berserker and a fire-wielding tinkerer.

But the law exists for a reason.

When the search party is captured by the mythical Kamalti, they learn that Kaemada's son was sent to an ancient prison city. As they battle for freedom, they discover a horrible truth that will change the future of both races forever.

With their world in upheaval, Kaemada must find a way to peace if she's to save her son—but tensions between the two races are leading to war.
Let Loose the Fallen by S. Kaeth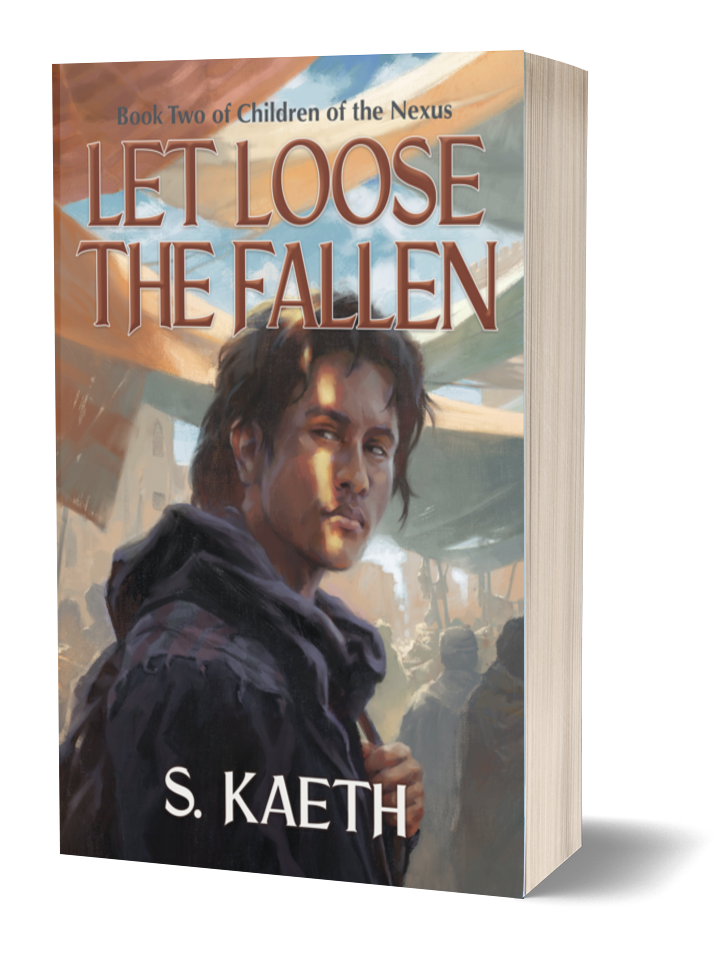 The priestess searches for her faith.

The fire-wielder wrestles with her past.

The psion dreams of peace.

And the hero is torn between his heart and his duty.

While grief scatters the four protectors to the winds, outside forces write history according to their own whims. The fate of the Rinaryns lies twined with that of the boy, Eian, caught in a tug of war the heroes are unaware of.

But the evidence lies waiting for Taunos and the others to see, if only they can move past their betrayal.