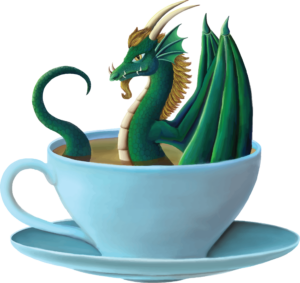 Teacup Dragon is a community-driven co-op that promotes quality speculative fiction titles. 
Our co-op is a group of industry professionals such as traditionally and self-published authors, editors, and cover artists. We are currently accepting members by invitation only.
With the goal of creating quality control for self-published books, our community aims to support indie authors by providing drafting, editing, and cover art services. All members are expected to help prepare in-work manuscripts for publication by working as beta readers, critique partners, and editors.
But the program is not only limited to preparing work for publication. We also aim to market and uplift each others work in order to overcome the "visibility" barrier self-published books often faces.